Exhibit Information
Corporate Member Exhibitor details

HERE
Non-Corporate Member Exhibitor details

HERE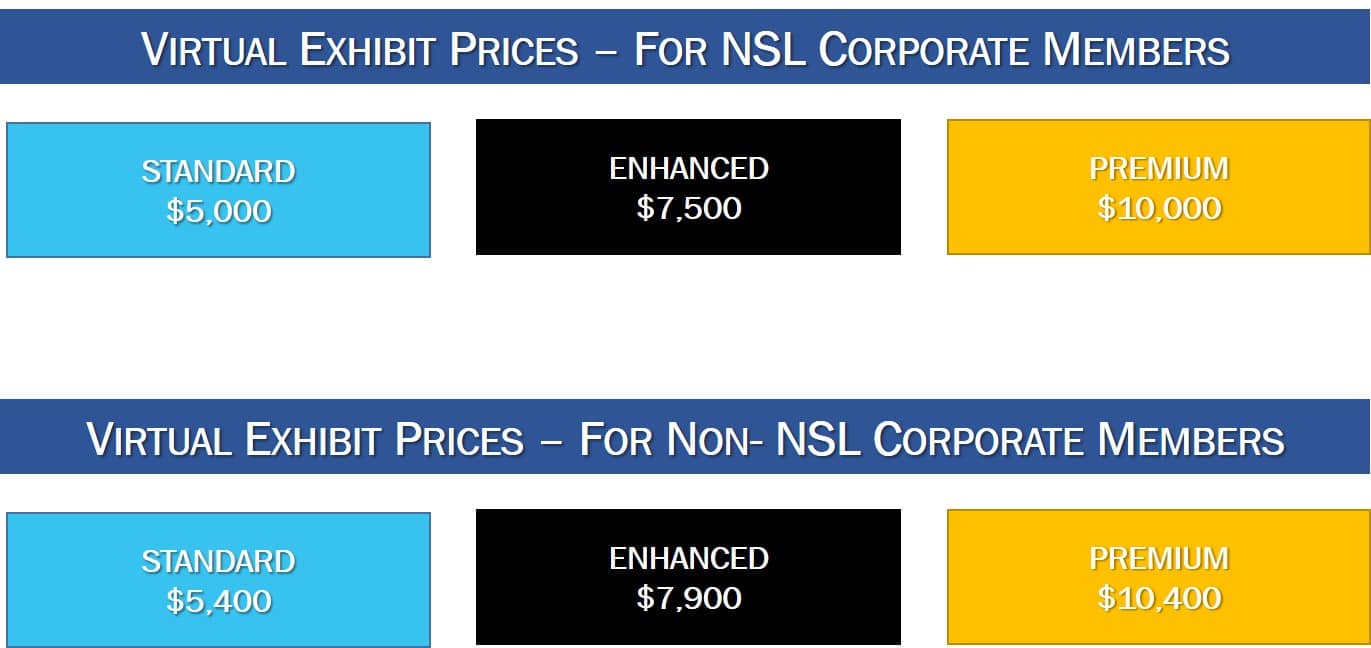 To reserve exhibit space please submit an

Exhibit Intent Form

.
---
PAYMENT METHODS
All payments should be made by the date specified on your invoice, or the later date price will be charged.  All payments must be made prior to event.  Payment may be made by check, ACH, or credit card.
CANCELLATION POLICY
We understand that situations change and that it might be necessary to cancel your participation.  If this happens, send written notice of your cancellation to exhibits@navalsubleague.org.  Once invoiced, any company canceling before October 15 will be required to pay a 50% cancellation fee and any cancellation requests received on or after October 15 will result in a full forfeiture of the exhibit payment.
SERVICE KIT FOR VIRTUAL SET UP
All content required to build your virtual space needs to be submitted by 16 October 2020.  By 30 October you will be sent a link to preview your virtual booth and to make any adjustments.  Final approval is required by 4 November 2020.  This allows us to have a full preview by 9 November and any last-minute tweaks made.
Official show hours are 1000-1700 on 16, 17 and 18 November.  After the 1000 opening on Monday the 16th the exhibit hall will be open 24/7 until we shut down the platform.  This means that even if you are not online people will still be able to visit the content on your booth and reach out using the various contact methods.
To reserve exhibit space, click below to complete an Exhibit Intent Form:
exhibit intent